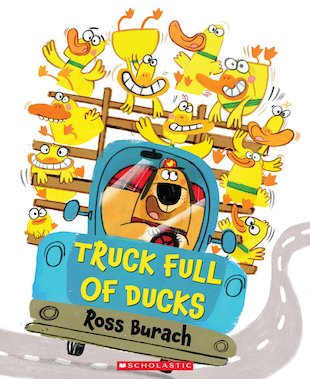 Look inside
Truck Full of Ducks
We all know that ducks go with trucks like fleas go with cheese, right? That's why Bernie the dog has his own company, Truck Full of Ducks. But while he's on his way to make a duck delivery, one of the ducks EATS the directions. Oh no! How will Bernie find his customer now? Join the ducks and Bernie on a crazy journey to find out just who ordered a truck full of ducks – and why! With heaps of daft jokes, cute ducks and silly twists, this cheeky rhyme will quack you up!
A wacky rhyming picture book full of screwball humour
Kids will love repeating the call-and-response refrain
Brilliantly witty and energetic cartoon-style artwork
By the talented author-illustrator of I Am Not a Chair!