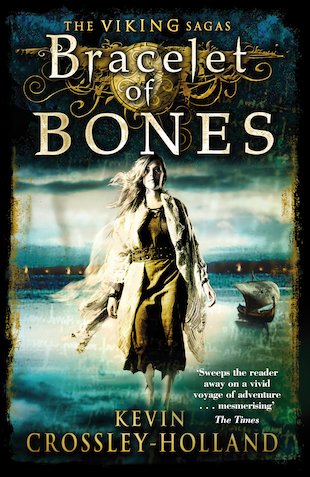 Look inside
The Viking Sagas: A Bracelet of Bones
"Will you swear to take me?"
One morning in 1063, Solveig wakes to find her father gone. Halfdan, a Viking mercenary, means to travel to Constantinople and join the Viking Guard of Empress Zoe. But when he goes, he breaks his promise to take his daughter with him. So Solveig resolves to follow him, all the way from Norway to the breathtaking city known as the Jewel of the East. Setting off in a tiny boat, she travels along the Baltic and through the rivers of Russia to the Black Sea. On her voyage, she encounters Viking traders, arrow-storms, a ghost-ship and a Russian king. She witnesses a human sacrifice, narrowly escapes being sold as a slave, and sees the clashes between her her own Norse people and the new Christians. Will she live to reach Constantinople in freedom – and will she ever see her father again?
"Brilliantly compelling." Financial Times
"Sweeps the reader away on a vivid voyage of adventure." Times
"Kevin Crossley-Holland is one of the giants of children's fiction." Philip Reeve
Who's reading this?
We want to read this book