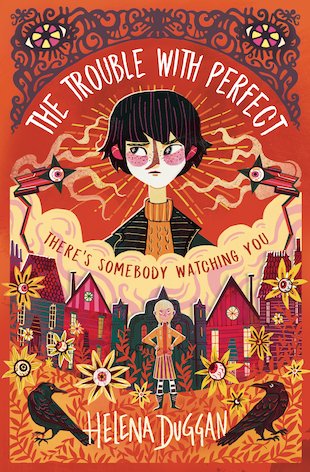 Look inside
A Place Called Perfect #2: The Trouble with Perfect
The town of Perfect is safe again – or is it? (Pssst! Spot the scary zombie army.) Violet knew there was something wrong about Perfect the moment she set eyes on it. The perfectly mowed grass. The spookily pristine front doors. No normal place could be this immaculate, right? Now, having busted the dark secrets hidden in the town, Violet and her neighbours are enjoying their new freedom from the maniacal Archer twins. But have they really seen the last of evil mastermind Edward Archer? Why is Boy acting so strangely? And – uh oh! Who is leading that unstoppable zombie army?
Quirky, creepy, unforgettable stuff from a top new series
For fans of Roald Dahl, Neil Gaiman and Tim Burton
Otherworldly feel which is both classic and contemporary
The first book was shortlisted for the Waterstone's Prize
Who's reading this?
We want to read this book