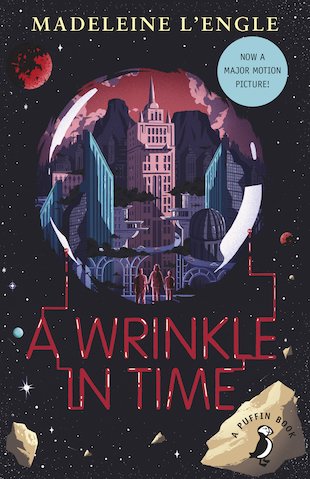 Look inside
A Wrinkle in Time
Winner of the Newbery Medal.
A sci-fi classic where you can lose yourself for hours. Dark conspiracies, evil planets and secret portals through time! Charles Wallace Murry and his sister Meg have lost their father somewhere in time. He's vanished down a cosmic wrinkle, and he might be anywhere in the universe – at any time! But that's no problem. They're still going to find him. Even if it means teaming up with three guardian angels. Or fighting a war against an evil planet where all life is enslaved, ruled over by a huge pulsating brain known as 'It'...
Madeleine L'Engle's brilliantly original sci-fi classic
Look out for the new Disney film, out in March 2018!
A compelling story of family, courage and time-travel
Big themes of being different and doing the right thing
#fathers-day-2018