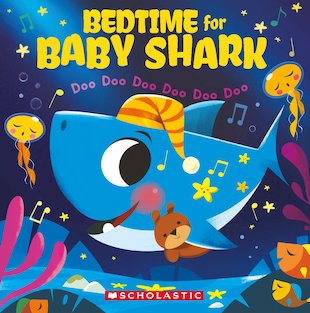 Look inside
Baby Shark: Bedtime for Baby Shark: Doo Doo Doo Doo Doo Doo
Sing and mime with Baby Shark at bedtime. Read a book! Take a bath! Brush your jaws! How does your favourite little shark get ready for bed? Find out in this sing-along story. Take a bath! Doo doo doo doo doo doo! Read a book! Doo doo doo doo doo doo! Off to sleep! Zzzzz! You'll love everything about this: the catchy tune, the colourful pictures, and the handy picture guides that show you how to do the actions.
A new bedtime song about Baby Shark and his family
Cheeky fun that guides kids through a bedtime routine
Picture guides show how to act out all the movements
Helps children build literacy and improve fine motor skills
Who's reading this?
We want to read this book