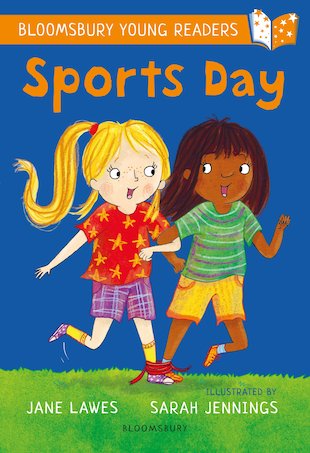 Look inside
Bloomsbury Young Readers: Sports Day
Hurray! Bloomsbury's lovely new series of early readers won't leave you feeling short-changed as you make the crucial step up from picture books. Laughter, colour, adventure: they have all the things that great picture books have. But this time, you'll be reading them all by yourself! In this story, it's sports day at Emmie's school. But what event should she take part in? There are running races, the long jump, an egg-and-spoon race and even the three-legged race. But Emmie is sure that whatever she does, she's going to come last!
A lively, colourful first book for beginner readers
Reassuring, sporty fun by the author of Gym Stars
Features quirky characters and irresistible artwork
Perfect for home practice or guided reading in schools
Book Band: White.