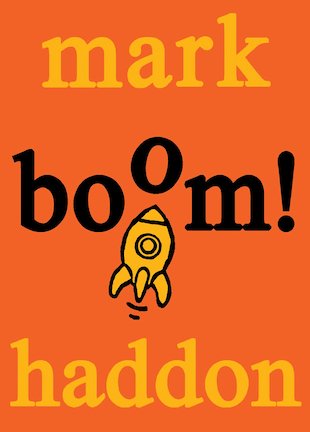 Look inside
Boom!
From the moment that Jim and Charlie overhear their teachers speaking to each other in a secret language, they know that adventure is afoot. But what does 'spudvetch' mean? Why do Mr Kidd's eyes flicker with fluorescent blue light when Charlie says it to him? Perhaps they're bank robbers talking in code. Perhaps they're spies. Perhaps they're aliens… An adventure is on the way. A nuclear-powered, one hundred-ton adventure with reclining seats and a buffet car. And as it gathers speed and begins to spin out of control, it can only end with a BOOM! An edge-of-your-seat thrilling, laugh-out-loud-silly adventure that's impossible to put down, from the celebrated author of The Curious Incident of the Dog in the Night-Time.
"A crackling little story." The Bookbag
"An explosive adventure." The Bookseller
Who's reading this?
We want to read this book