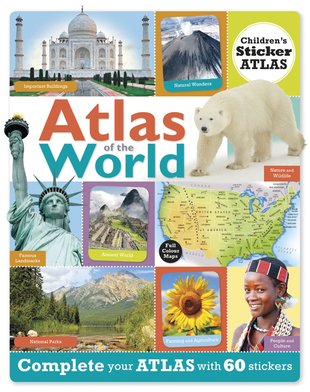 Look inside
Children's Sticker Atlas: Atlas of the World
A sticker album and a picture atlas rolled into one. You don't just read this atlas. You make it. Here at Scholastic Towers, we see a lot of atlases. But this is definitely one of the best we've seen. For a start, it has 60 incredible stickers of places, flags and people, so you can decorate the atlas as you read it. Fun, huh? But we also want to give a shout to the rest of this stunning book, because it's not all about stickers. It surrounds all the maps with spectacular colour photos to wake up your wanderlust, plus incredible, homework-friendly facts.
A beautifully illustrated atlas with over 60 stickers
Allows children to add in stickers to create an album
Packed with detailed maps and delightful colour photos
Full of memorable facts for school and entertainment
Who's reading this?
We want to read this book