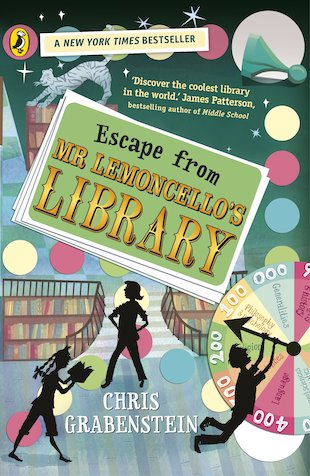 Look inside
Escape from Mr Lemoncello's Library
Riddles, puzzles, books. Welcome to the world's greatest escape game! At Scholastic, we think libaries are pretty awesome. But Mr Lemoncello's new library is something totally new. It's not just a place of stories – it's a living riddle created by a master game-maker! So when Kyle Keeley wins a ticket for a lock-in on the library's opening night, he's really stoked. Kyle is mad about games – board games, word games and video games. And when the morning comes and the doors stay locked, he realises he's living in one of Mr Lemoncello's legendary riddles. Can Kyle and the other kids solve the clues to find the hidden escape route…?
Over 100 weeks on the New York Times bestseller list
Think Charlie and the Chocolate Factory – with books!
By the superb co-author of I Funny and Treasure Hunters
A must for any kid who loves books, games and puzzles
"Discover the coolest library in the world." James Patterson
"Full of puzzles to think about, puns to groan at… this solid, tightly plotted read is a winner for readers and game-players alike." Kirkus