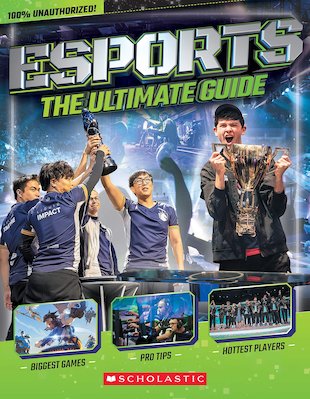 Look inside
Esports: The Ultimate Guide
All the biggest battles (and everything else) from the planet's fastest-growing sport. Welcome to the esports arena! Esports has officially arrived as the hottest new form of athletic competition. Do you know your way around this mighty new world? This insider guide opens up the entire world of esports, from little league games to stadium-filling championships. It's got all the top games, leagues, players, tournaments and stadiums. Plus, it's packed with handy gaming tips and tricks. Overwatch, League of Legends, Minecraft, Rocket League, Dota 2, Fortnite, PUBG , Call of Duty and more. Check out the winning strategies of real-life esports stars!
Your essential guide to the brave new world of esports
From the publishing team behind the bestselling Game On!
Bursting with the biggest games, teams and personalities
Gameplay tips and tactics from actual esports champions
Illustrated with exciting full-colour graphics and photos
All the games featured are rated T for Teen or younger