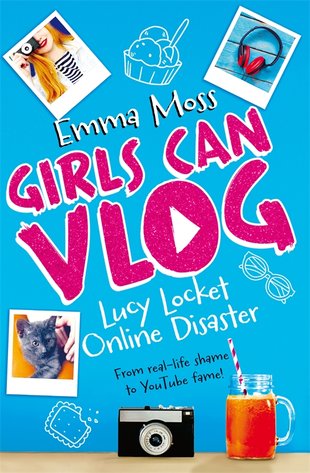 Look inside
Girls Can Vlog #1: Lucy Locket - Online Disaster
When real life sucks harder than a Dyson Cyclone, what does a girl need? A vlog! It worked for Zoella and JennXPenn. But will it work for Lucy Locket? Moving school is tough. Moving home is tough. So what about moving to a new COUNTRY? For Lucy (seriously shy) it's beyond tough. It's horrific! First she's so nervous on her first day at school that she starts to stutter. Then a shaming video of her is posted up online by the school queen bee! Eeek! Now Lucy's so anxious she can't even speak. Total strangers are laughing at her. She's making a mess of real life. Can she fix things with a vlog?
An inspirational story about the power of vlogging
Includes tips for starting your own YouTube channel
Exciting format with vlog scripts, emails and photos
Warm and funny look at friendship and life changes
Who's reading this?
We want to read this book