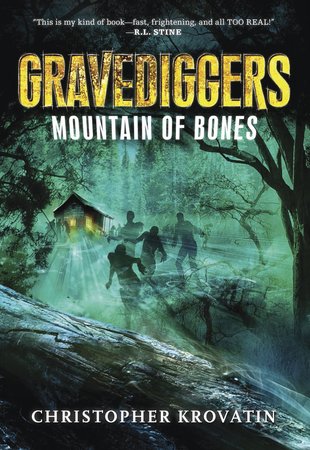 Look inside
Gravediggers: Mountain of Bones
Zombies, magic and a witch's curse. A class hiking trip goes eeek in this gross-out frightener! Think a kids' version of notorious fright-fest The Blair Witch Project – plus zombies. And this time you don't have to be grown-up to take part! On a school hike, Ian, Kendra and PJ get lost in the mountains and realise they're being stalked by a pack of ravenous undead. With the help of a witch doctor and some creepy folk magic, can they defeat these monsters and escape with their lives? Sanity warning: do NOT read this before a camping trip!
"Beware… This is my kind of book – fast, frightening, and all TOO REAL!" R.L. Stine
"This spine-tingling, hair-raising adventure is to readers what human flesh is to zombies – utterly irresistible." Michael Grant
Who's reading this?
We want to read this book