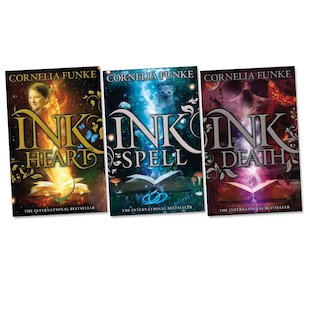 Look inside
Inkheart Trio
With every word spoken, the story comes to life…
Meggie loves stories, but her father Mo refuses to read them to her. He hasn't read a single book aloud since her mother mysteriously vanished years ago. But when a stranger knocks at the door one night, Mo is forced to reveal a breathtaking secret. When he reads, stories come alive… and frightening characters step out of their pages. Suddenly, Meggie is living the kind of adventure she has only read about in books, and walking into a story where peril lurks at every turn. Reading has never been so exciting – or so dangerous.
"Heart-stopping… a true feast for anyone who has ever been lost in a book." Kirkus Reviews
"I don't think I've ever read anything that conveys so well the joys, terrors and pitfalls of reading." Diana Wynne Jones
Who's reading this?
We want to read this book