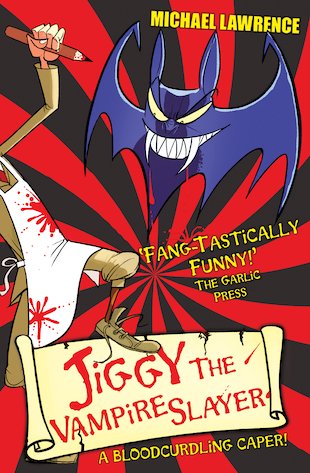 Look inside
Jiggy's Genes: Jiggy the Vampire Slayer
Though centuries past, there have always been Jiggy's – boys with a gift for causing chaos everywhere they go. Just look into the past and meet Jiggy's ancestors to see! You might have thought Jiggy had already had his share of magical bad luck. But worse is to come when, on a visit to the bats' enclosure at the local Zoological Gardens, he is spat on by one of the blood-sucking vampire bats! Now he is a target for other vampires everywhere – including a terrifying arch-vampire with a taste for young boys' blood. Can our hapless historical hero fight them off?
Fun Stuff
Activities
Download a Nudie Dudie icon!

Download some Nudie Dudie wallpaper for your computer!
Who's reading this?