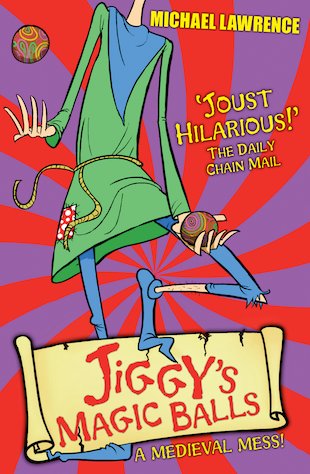 Look inside
Jiggy's Genes: Jiggy's Magic Balls
Ever wondered where a boy with as much magical bad luck as Jiggy came from? Look into the past and meet his ancestors to see! In Jiggy's Genes, a ridiculously funny new series, you'll find out that through centuries past, there have always been Jiggys! In this first adventure, a fifteenth-century Jiggy meets a dodgy lawyer called Merlin and a down-at-heel pickpocket called Arthur. In these long-ago days before Ranting Lane School and the Jiggy we know and cringe at today, what humiliating traumas will befall our hapless historical hero?
Fun Stuff
Activities
Download a Nudie Dudie icon!

Download some Nudie Dudie wallpaper for your computer!
Who's reading this?