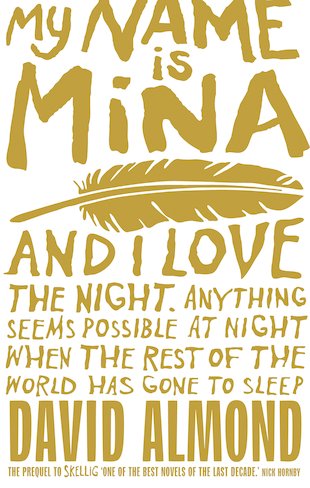 Look inside
My Name is Mina
"I open the book and write the very first words: My name is Mina and I love the night. Then what shall I write? ... I'll let my journal grow just like the mind does, just like a tree or a beast does, just like life does."
And so Mina writes and writes in her notebook, and through her stories, thoughts, lessons and dreams, Mina's journal and mind grow into something extraordinary. In this stunning prequel to his hypnotic Carnegie Medal winner, Skellig, master author David Almond revisits Mina before she has met Michael – before she has met Skellig.
"David Almond is a fine writer, one of the very finest we have. He is simply incapable of writing a bad sentence." Michael Morpurgo
"David Almond's novels all have a unique, mystical thread running through them. He weaves a story web, spiderlike, that holds the reader spellbound while he spins new thought-threads on universal themes." Carousel
Who's reading this?
We want to read this book