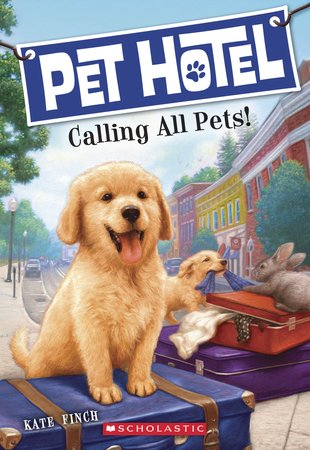 Look inside
Pet Hotel: Calling All Pets!
Calling all pet-lovers! Come and visit a unique hotel for the coolest and cutest four-pawed guests!
Twins Meg and Charlie are moving into their great-great-aunt's hotel, and they're in for some surprises. The rundown hotel is full of amazing old rooms. It has a rooftop garden and even an elevator! There's only one problem – it doesn't have any guests. But when Meg and Charlie volunteer to look after a golden retriever puppy, the fuzzy little furball gives them a great idea. They're going to transform their new home into an amazing hotel… for pets!