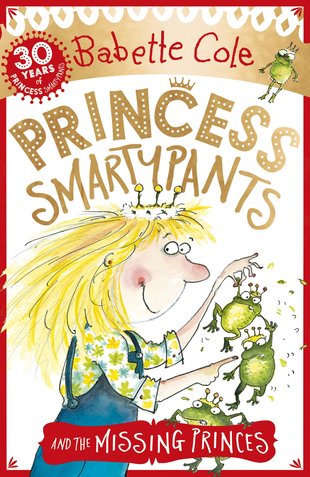 Look inside
Princess Smartypants and the Missing Princes
Read-alone fun with a cheeky heroine! Is Princess Smartypants smart enough to solve a fairytale mystery? If you've ever read this brave royal's classic picture books, you'll know that she doesn't need a prince. (She's happier with a fast motorbike.) But now Cinderella, Snow White and Rapunzel are in floods of tears. Why? Their handsome princes have vanished! Where are they? It's up to Princess Smartypants to solve the mystery, with a BIG bit of help from Eric the giant. All the clues point to a fierce troll with an attitude problem. Can Princess Smartypants sort things out?
The first full-length book about this headstrong princess
A best-loved picture book character – now 30 years old!
Full of anarchic wit and Babette Cole's funny artwork
Refreshing twist on tales about princess being rescued
#starbuys-092016