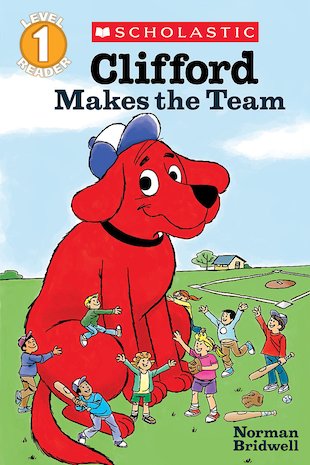 Look inside
Scholastic Reader: Clifford Makes the Team
Can a dog play baseball? Clifford would love to have a go. Trouble is, there's no bat large enough for a Big Red Dog like him. But the kids really want to include Clifford in their game, so they go on the hunt for the perfect bat. A tree, a utility pole, a pipe… Hmm. Nothing is quite right. Can they still find a way to play? You bet!
A witty and charming first reader with the Big Red Dog
Encourages kids to get outside and start playing sports
Positive themes of friendship, sharing and inclusivity
Builds children's confidence in reading – and in life!