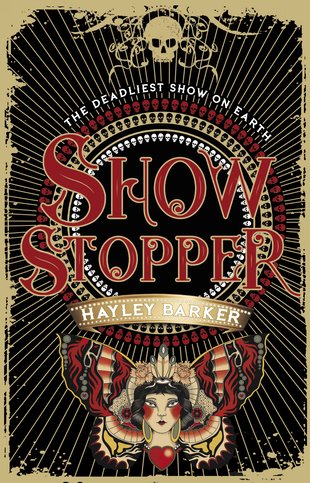 Look inside
Show Stopper
A book with the savage kick of The Hunger Games, the star-crossed romance of Noughts and Crosses – and its very own glittering highwire chemistry. Feel your heart soar and plummet. England has turned its back on inclusion. If your family are migrants, you're stuffed. You'll be poor, hated and forced to perform in a brutal circus act. Ravenous lions, sabotaged high wires and an evil ringmaster: this place has no safety nets. So – maybe you're wondering: who'd watch a show like this? Answer: rich people like Ben, the teenage son of a brutal politician. But on his first trip to the circus, Ben falls for a performer. This was not part of the plan. How will he save the girl he loves?
A white-knuckle circus fantasy for post-Brexit Britain
All the classic dystopian thrills in a totally original setting
From a fresh and hugely exciting new voice in YA fiction
If you love The Hunger Games, you will adore this!
This book contains mature content and language more suitable for older readers.
#halloween-suggestions
#halloween-2017
#anti-bullying-week-2017
#gift-guide-teen-romance
#gift-guide-teen-fantasy-adventure