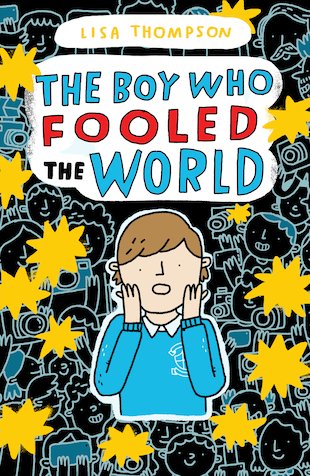 Look inside
The Boy Who Fooled the World x 6
We have selected The Boy Who Fooled the World as our 7-11 Book of the Month for World Book Day – new from Lisa Thompson, who is rapidly becoming a standout name in issue-led middle-grade fiction. Like her previous books The Goldfish Boy and The Day I Was Erased, this book explores topics of anxiety and fitting in a compassionate and very accessible way.
Perfect for children who have read David Walliams and Diary of a Wimpy Kid and are keen to move up to the next level, it tells the story of Cole, whose family are struggling financially when a painting he made in art class suddenly sells for a tremendous sum. As Cole becomes the toast of the art world, hailed as a boy genius, will he dare to admit that a little white lie has spun horribly out of control? Incredibly readable, funny, poignant and just a little bit magical, this book is ideal for reading together with older children, exploring relevant discussion points such as dealing with worry and the pressure to fit in.
Supplied as a pack of six copies.