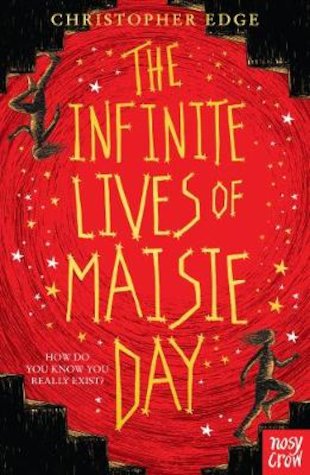 Look inside
The Infinite Lives of Maisie Day
A mind-twisting adventure set in a universe of black holes, quantum forces and cosmic danger! It's Maisie's birthday, and she can't wait to open her presents. She's hoping to get some gear to build her own nuclear reactor. But it looks as if she might not get any gifts at all when Maisie wakes to an empty house. Where is everyone? Perhaps they've nipped out. But when Maisie opens the door, there's Nothing outside. And yes, we mean Nothing with a capital N – a terrifying, all-consuming blackness. Suddenly Maisie is falling into a shattered reality where everything shifts and nothing makes sense. Now the question isn't just: can she survive? It's more like: does she even exist at all?
By the author of The Many Worlds of Albie Bright
A mind-bending mystery full of cosmic questions
Christopher Edge won the 2017 Brilliant Book Award
He has also been nominated for the Carnegie Medal
Who's reading this?
We want to read this book