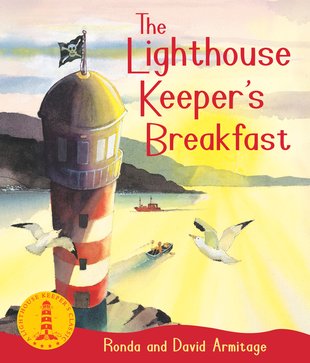 Look inside
The Lighthouse Keeper: The Lighthouse Keeper's Breakfast
A classic summer read-aloud full of yummy fun. Say hello to Mr Grinling, the lighthouse keeper. He lives in a small white cottage on the cliffs, and every day he rows to his lighthouse to polish the light. Now it's the lighthouse's 200th birthday – time for a fancy dress party! Mr Grinling and his wife want to dress up as pirates. But when a real crew of pirates appear, the Grinlings get a big surprise! Are the scurvy pirates all they seem? And what does all this have to do with breakfast?
A truly classic story from a best-loved series
Fabulous seaside setting full of things to spot
Beautifully illustrated in a bold, vibrant style
Exciting pirate theme with an unexpected twist
#handpicked-favourites
Who's reading this?
We want to read this book