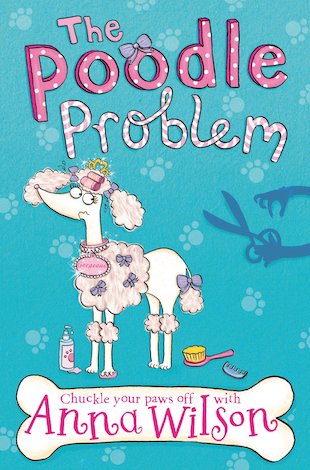 Look inside
The Poodle Problem
Pippa Peppercorn loves helping out at the only beauty salon in the quiet town of Crumbly-Under-Edge. It's a cosy joint run by the cuddly Mrs Semolina Ribena Fudge, where people and their pets stop by as much for the tea and sympathy as for a trim. But a pampering war is about to break out! When rival beautician Trinity Meddler sets up shop in town, Mrs Fudge is in danger of losing her customers. What's more, Trinity has a sinister plan up her sleeve – involving oodles of poodles! Luckily, Dash the talking dachshund has a nose for sniffing out a good mystery. He's on hand to save the day – with Pippa as his number-one assistant!
Fun Stuff
Activities
Give our pooch a crazy hairstyle, and help Dash find his way through the maze.

Crack the Poodle Parlour word search, and make Mrs Fudge's heart-shaped biscuits.
Who's reading this?