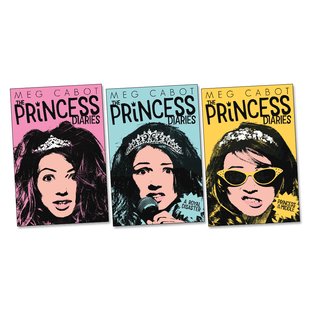 Look inside
The Princess Diaries Trio
'Hello, I'm a princess?' It's trackies vs tiaras in Meg Cabot's sassy series. Mia just wants to be normal. But we're totally glad she's not. What if you woke up next morning as a real princess? Would it be like a fairy tale? Or more like a nightmare? One day, Mia's a normal Manhattan teenager. Next minute, she's heir to the ancient throne of Genovia. Yikes. That means: being trailed by a trigger-happy bodyguard. Royal makeovers. Princess lessons. Crazy royal relatives. And a few hot prince-like boys. Mia's gone from reject queen to, erm, actual future queen. Will this ever happen to us? Yeah, right.
Blockbusting series with over 5 million copies sold
Two of the books are now Hollywood films starring Anne Hathaway
Very funny look at a normal teen in a weird situation
Who's reading this?
We want to read this book