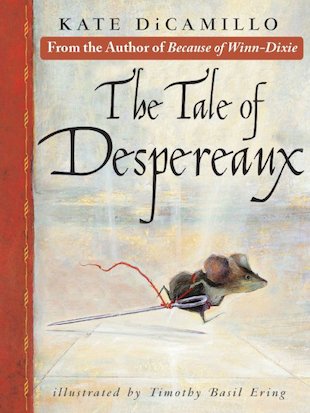 Look inside
The Tale of Despereaux
The glorious tale of a little castle mouse with a big heart – and a thirst for adventure! Despereaux is a mouse in love; in love with music, with stories, and with a princess named Pea. He can read books, and he can hear sounds that no one else can hear. (Two very dangerous talents for a castle mouse like him.) Everyone expects Despereaux to die young, but he stubbornly refuses to do so. But when he's whisked into a breakneck adventure, will he finally win his heart's desire?
A stunning Newbery Medal winner by Kate DiCamillo
A timeless story of chivalry, friendship and magic
Kate is one of America's top children's authors
Her other novels include The Tiger Rising
Who's reading this?
We want to read this book