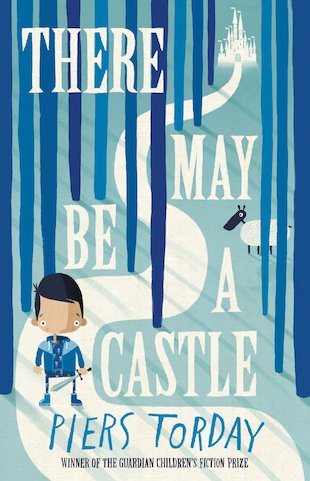 Look inside
There May Be a Castle
Life, death and a snowy quest in a world of monsters, knights and wizards. Yup – it's the new Narnia! One Christmas Eve, Mouse Mallory and his family set off across a snowy valley to visit his grandparents. They never arrive. As the wheels skid off the icy road, Mouse is thrown from the car. He wakes up in a magical landscape, with a chatty sheep and a bossy horse for company. So begins Mouse's bizarre quest through a world of terror and wonder: a place of monsters, minstrels, knights and wizards. He's on a mission to find a castle somewhere. But what is this castle – and why is Mouse travelling there?
A stunning winter fantasy by the author of The Last Wild
A novel about love, loss, death and the power of stories
Incredibly moving, tender stuff by an outstanding author
Piers Torday won the Guardian Children's Fiction Prize
#gift-guide-xd-magic-adventure
#gift-guide-teen-fantasy-adventure
#isbc-handpicked
Who's reading this?
We want to read this book