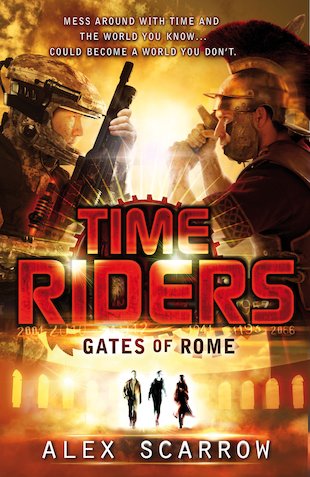 Look inside
TimeRiders: Gates of Rome
Project Exodus is a mission to transport 300 modern-day Americans to 54AD to overthrow the Roman Empire. But it's just gone catastrophically wrong. Half have arrived seventeen years too early, during the reign of the wicked emperor Caligula. And when Maddy and Sal flee a kill-squad sent to hunt them down in their field office, all the TimeRiders become trapped in the Roman past. Armed with knowledge of the future, the notorious Caligula is now more powerful than ever. How will the TimeRiders escape to their own time and put history right?
Fun Stuff
Quizzes
Activities
Download super-cool free TimeRiders wallpaper.

Download our free TimeRiders wallpaper.