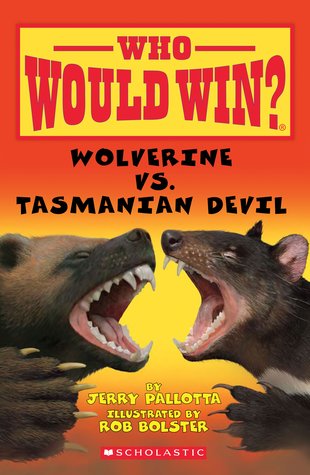 Look inside
Who Would Win? Wolverine vs. Tasmanian Devil
It's time for battle! Two vicious critters, both hard as nails. Neither will ever back down in a fight. So who will win…? In North America, the menacing wolverine is considered the toughest animal for its size. In Australia, a Tasmanian devil is the strongest and most vicious mammal. There's no doubt that both are not to be messed with – but who would win in a fight? Add in a jealous Honey Badger, the small but savage terror of the African wilds, and you've got a truly brutal battle on your hands. Who will win? Find out.
A fun book of killer comparisons – not for wimps!
Colour pictures, data charts and amazing stats
Weigh up the evidence to predict who will win
As much fun as Top Trumps – but much deadlier!