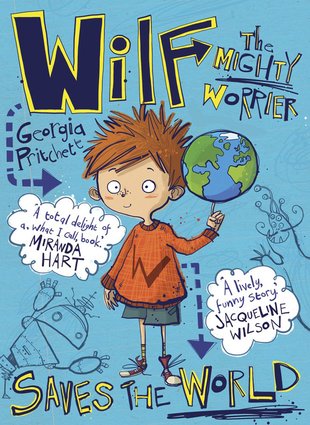 Look inside
Wilf the Mighty Worrier Saves the World
Into Hiccup the Viking? Wilf the wimpy warrior is Hiccup for the 21st century. (Minus the cool Viking hat.) Every day is a battle for Wilf. Even peanuts scare him. But don't be fooled. He's a great hero in a puny disguise. These things used to worry him: 1) Stuffed animals. 2) Peanut butter. 3) Creepy crawlies with waggly feelers. But now he only has one massive worry: Alan. The evil lunatic next door who wants to destroy the world… This is written by a famous comedy genius, and yes you can tell. Here's something else to worry about: dying of laughter.
Georgia Pritchett is an award-winning comedy writer
She has written for Quick Cuts and Wallace and Gromit
This super-funny new series is winning huge acclaim
Quirky cartoon pictures bring every page to life
#resolution-1-17
#10-for-10-17
Who's reading this?
We want to read this book