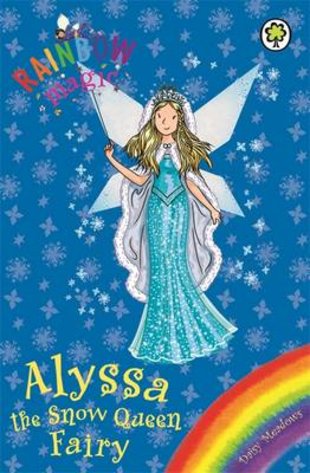 Look inside
Rainbow Magic Special #1613: Alyssa the Snow Queen Fairy
Grab your furry boots and mittens. Sparkly snow, bright icicles: frozen Fairyland is a magical sight. (Even if it's chilly enough to make a penguin think brrrr.) Winter is enchanting! Crisp snow, bright sun, toboggan races. Hot chocolate round a cosy fire. Alyssa the Snow Queen Fairy makes sure winter is a happy time. But when Jack Frost steals her magic objects, an epic chill sets in! On the plus side, it's rather magnificent (at first). On the down side, it's freezing! Can Rachel and Kirsty take action? Or will Fairyland be frozen forever?
A bumper seasonal special from Rainbow Magic
Perfect to curl up with on a winter night
Double the length of the standard stories
Play a spotting game to find Alyssa's objects
Who's reading this?
We want to read this book