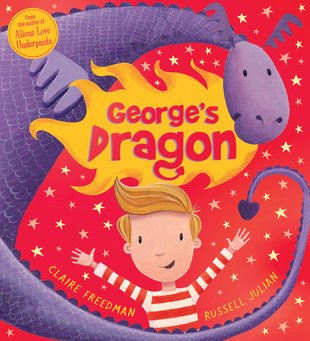 Look inside
George's Dragon
A funny favourite by the author of Aliens Love Underpants. Think goldfish are too quiet, kittens are too fluffy and puppies are too bouncy? Perhaps you need a dragon for a pet! George has a new lizard, Sparky. But he's no ordinary lizard. He's growing HUGE, and he keeps setting things on fire. George's exhausted parents are at their wits' end. They're even thinking of giving Sparky away. Can George show his mum and dad that dragons can be perfect pets – as well as wonderful best friends? A funny and uplifting tale to warm the cockles of your heart, and get you daydreaming of strange pets to adopt!
Written by the author of Aliens Love Underpants
The heartwarming story of a very special friendship
Warm and witty pictures by top artist Russell Julian
A family favourite for any child who dreams of a pet
Who's reading this?
We want to read this book