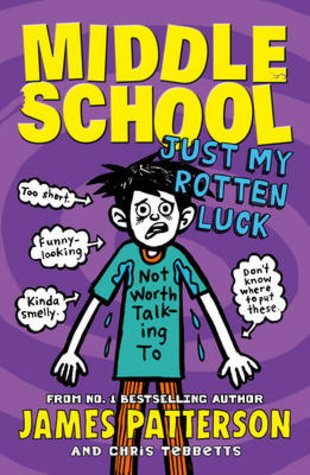 Look inside
Middle School #7: Just My Rotten Luck
The world loves Rafe. He's sold thousands of copies of his books. Problem: Hills Village Middle School still hates him. (So far.) And now Rafe is headed back there. Aaarrgh! But some big changes are afoot. First: Rafe has to take 'special' classes. Bad – or maybe kind of good? Second: he joins the school football team. Which leaves Rafe and his nemesis, Miller the Killer, playing on the same side. No way! Next, there's his rocking art project (hello, popularity!) – not to mention his first kiss. Is this for real? Is Rafe's rotten luck changing at last?
Seventh in the internationally bestselling series
Hilarious look at the ups and downs of school life
Brilliant doodles full of dramatic visual impact
James Patterson has sold over 300 million books
#middle-school-17
Fun Stuff
Who's reading this?