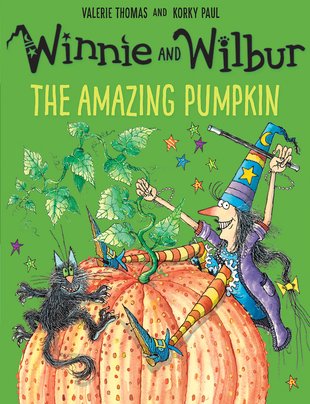 Look inside
Winnie and Wilbur: The Amazing Pumpkin
When Winnie digs a vegetable patch in her garden, she uses a bit of magic to help the veggies grow. But as usual, Winnie's magic gets out of control! Now she has giant beanstalks, king-size cabbages – and a HUGE pumpkin perched on her roof! There are pumpkin pies, pumpkin scones, creamy pumpkin soup, roast pumpkin… and plenty left over for the neighbours too. But what can Winnie do with the enormous pumpkin shell? Prepare to be amazed!
A magical treat from Winnie's best-loved series
Charming autumn story about the joy of vegetables!
Full of delicious ideas for ways to eat a pumpkin
Exuberant colour artwork by top artist Korky Paul
Fun Stuff
Activities
Here's a funny picture of Winnie the Witch for you to colour in.