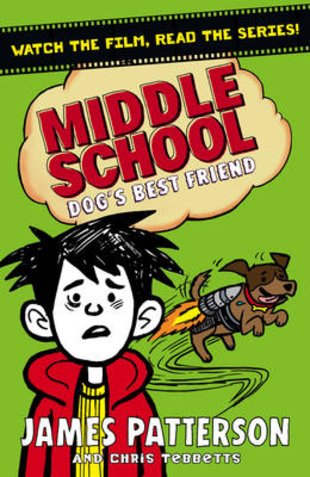 Look inside
Middle School #8: Dog's Best Friend
A dog-eat-dog world needs a dog walker like Rafe, right? Or is he the one being led? Life at middle school is finally starting to seem bearable – until Rafe spots his granny at the local soup kitchen, standing in the free-meal line. Bothers! To earn some extra cash, Rafe comes up with a smart plan: a dog-walking business. What could possibly go wrong? He'll build a huge money-making empire, and use any spare dough to buy his own WormHole Deluxe Multi-Platform GameBox! That is, until two terrible twins launch the Great Dog War by stealing his clients. Plus, his bratty kid sister Georgia (ugh) has skipped a grade – so now she's in all of Rafe's classes. Throw this kid a bone!
Eighth in the internationally bestselling series
A hilarious look at the trials of school/family life
Full of brilliant doodles to make you laugh out loud
James Patterson has sold over 300 million books
#middle-school-17
Fun Stuff
Who's reading this?
We want to read this book