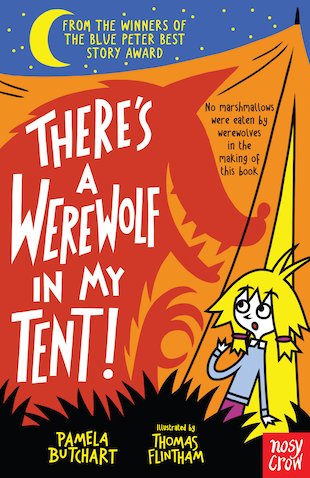 Look inside
Baby Aliens: There's a Werewolf in My Tent!
Shortlisted for the 2018 Scholastic Lollies Awards.
Weird howling. Missing sausages. A werewolf on the loose. Izzy's school trip is turning out scarier than a campfire story! Izzy and her friends are MEGA EXCITED about their school camping trip. Roaring campfires, toasted marshmallows, no showers for ages. Cool! But then WEIRDNESS strikes. There are howling sounds at night. Some sausages go missing. Oh, and did you spot that it's nearly a full moon…? When they see their new teacher's hairy legs, the terrible truth is revealed. There's a werewolf in their camp, and they're all DOOMED!
Another hysterical adventure from Pamela Butchart
Bestselling series that has won a Blue Peter Award
Hilarious pictures by top illustrator Thomas Flintham
Confident readers love Izzy's crazy tales of school life
#adventure-sc17
#hiddengems-0517
#fiction-7-9-reading-collections
#world-book-day-2018
#lollies-2018-shortlist
#lollies-2018-6-to-8
#sum-18-ie
#lollies-2018-all
Who's reading this?
We want to read this book