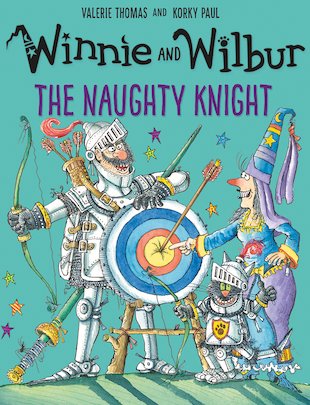 Look inside
Winnie and Wilbur: The Naughty Knight
Your favourite witch tackles a bully on a trip to medieval times! When Winnie and her cat Wilbur fly over a ruined castle, they wish they could see it in its glory days. No problem! With a wave of Winnie's wand, she and Wilbur go back to long-ago times. Now the ruin is a mighty fortress. Even better, it's a tournament day – with archery, jousting and a huge feast! But a naughty knight is being rude to his jousting rivals, and losing his temper at the banquet. Can a bit of magic stop his tricks?
A historical adventure from this best-loved series
Perfect for little ones who love knights and castles
Exuberant colour artwork by top artist Korky Paul
The first Winnie book won the Red House Award
#gift-guide-mini-magic-adventure
Fun Stuff
Activities
Here's a funny picture of Winnie the Witch for you to colour in.