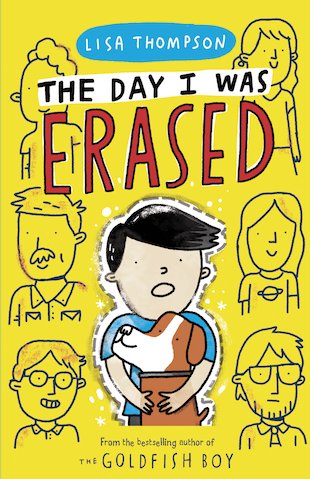 Look inside
The Day I Was Erased
Some people are life's high-fliers. Maxwell isn't one of them. He's the troublemaker; the pest who annoys everyone and makes a mess of everything. He's always in trouble. He's a menace to his teachers and his sister. The time he saved his dog from being run over is about the only thing he's ever done right. Then Max finds a strange cabinet of curiosities. As he pokes around it in, he's suddenly erased from his life. Oops! It's as if he's never been born. A first, being able to do stuff without being yelled at is great, but Max quickly starts to miss his old life. Trouble is: will anyone want the old Max back?
A touching tale of friendship, family and growing up
By the author of The Goldfish Boy and The Light Jar
The Goldfish Boy was 2017's second bestselling debut
It was also shortlisted for the Waterstone's Prize 2018
For fans of Ross Welford and The London Eye Mystery
Who's reading this?
We want to read this book