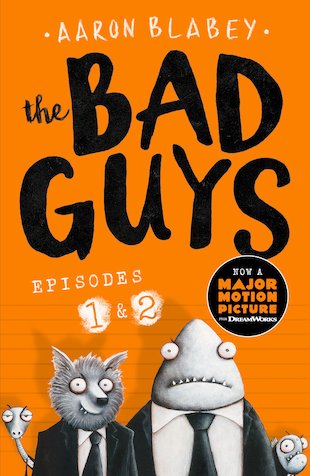 Look inside
The Bad Guys #1: Episodes 1 and 2
Mr Wolf, Mr Piranha, Mr Snake and Mr Shark look pretty scary. (Though not very pretty.) In fact, they used to be pretty scary. But not anymore! The Bad Guys are through with badness. Forget breaking into bank vaults. Now they want to break into dog pounds and factory farms, to release the poor critters inside. Will their rescues go smoothly? Will you laugh lots? (Yes.) Will the Bad Guys become the Good Guys? And will Mr Snake please stop swallowing Mr Piranha?
The first two Bad Guys books in a cool 2-in-1 format
Hilarious graphic novels by the creator of Pig the Pug
Aaron Blabey is a brilliant author, artist and TV actor
For fans of Captain Underpants and Pamela Butchart
"Witty and incredibly funny." My Best Friends Are Books
Who's reading this?
We want to read this book