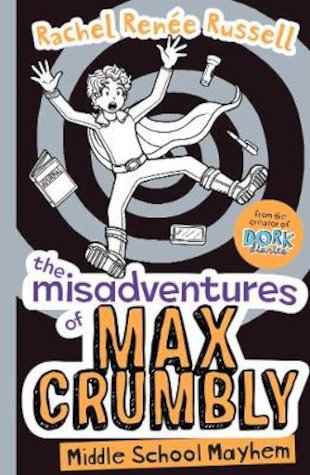 Look inside
The Misadventures of Max Crumbly: Middle School Mayhem
By the creator of Dork Diaries! Can dorky hero Max ace middle school and find power in geekdom? When we last left our hero, Max Crumbly, he'd crash-landed on top of a Mighty Meat Monster pizza after taking a late-night tumble through the roof at South Ridge Middle School. Even worse, he was completely surrounded by three ruthless criminals. And he still IS! Eeek! Will Max be shredded like mozzarella cheese on the crunchy pizza crust of doom? Can his trusty sidekick, computer whiz Erin, get him out of this sticky situation alive? And will Max end up being the hero we totally know he is? All is revealed in this book… but don't forget your napkin!
An irresistible new series by the Dork Diaries author
Meet an endearing new hero full of heartwarming quirks
Winning formula of laughter, cringes and witty cartoons
The Dork Diaries series has sold over 15 million copies
Who's reading this?
We want to read this book