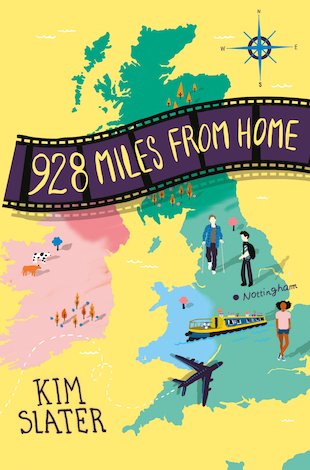 Look inside
928 Miles from Home
Folk wisdom: if two people can't stand each other, make them work together. 'Can't stand each other' pretty much describes Calum and Sergei. Calum was doing just fine, thanks, hanging out with his mates and writing movie scripts in his head. He didn't need Sergei in his life. But when Dad invites his new Polish girlfriend and her son to move in, Calum ends up sharing a room with 'the enemy'. Nightmare! What could be worse? Only breaking both his legs in a hit-and-run. Now Calum and Sergei are trapped at home together, trying to solve a spate of local crimes. Will these rival stepbrothers ever become stepbuddies?
By the author of Smart and A Seven Letter Word
Kim Slater is a smart, fresh, frank new YA voice
She has won and been nominated for several prizes
Smart was longlisted for the 2015 Carnegie Medal
Who's reading this?
We want to read this book