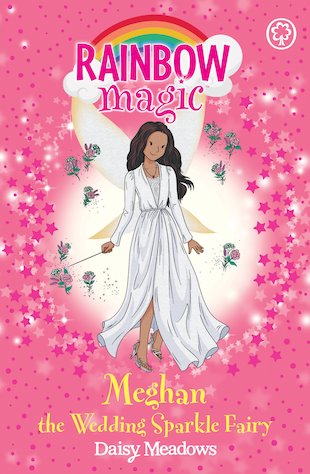 Look inside
Rainbow Magic One-Offs: Meghan the Wedding Sparkle Fairy
Have you heard the news? There's a royal wedding, and this pretty fairy has a starring role! That's right. Meghan has the special job of looking after people's weddings – and now the Fairyland royal wedding is coming up. But when naughty Jack Frost steals her triple-jewelled engagement ring charm, he breaks the precious spell of love. Now couples everywhere keep falling out. Can Meghan save the magic of marriage?
A charming one-off to tie in with the royal wedding
Encourages children to celebrate by reading a book
A lovely way to build confidence with longer fiction
Over 29 million Rainbow Magic books sold worldwide
#royal-wedding-2018
Who's reading this?
We want to read this book