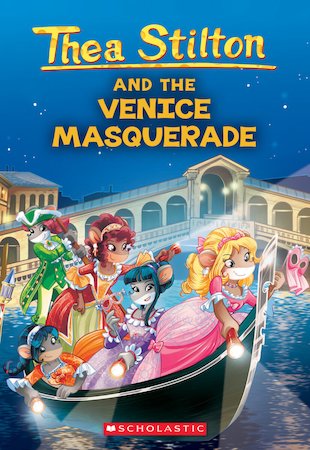 Look inside
Thea Stilton and the Venice Masquerade
For mystery, magic and drama, there's one place you simply can't beat: the magnificent carnival of Venice. Incredible costumes, fantastical masks, gondolas drifting down the canals. This is where legends are made. For years, the Thea Sisters have seen pictures of this grand spectacle. They've heard stories about it. But now they're actually going there! There's no thrill like exploring the city's famouse bridges and canals, and seeing the costumes for the carnival balls. But when a mysterious thief strikes, can the mouselets unmask him?
A marvellous new mystery from this best-loved series
Action, giggles, mysteries and fantastic colour artwork
Fun text design with highlighted words to boost vocabulary
Follow the interactive clues to help solve the mystery!