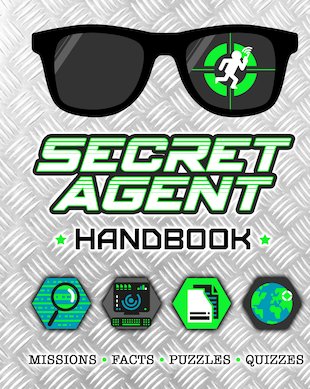 Look inside
Secret Agent Handbook
Could you spot an enemy agent before they spot you? Do you know how to trail a suspect? Or write in secret code? Well – this cool activity file is packed with codes, quizzes, disguise ideas and survival hints to keep you in the spying game long after your rival agents have hung up their false moustaches. Oh – and it also locks shut, in case it falls into enemy hands.
A lockable fill-in journal full of spy facts and fun
Hours of entertainment for holidays and rainy days
Lots of space to jot down case files, notes and lists
Real-life spy stories, disguise ideas and much more
Who's reading this?
We want to read this book