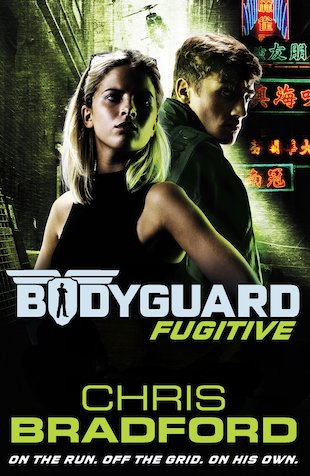 Look inside
Bodyguard #6: Fugitive
It's all going wrong for Connor Reeves. He's got a price on his head abroad, and now his neck's on the line at Buddyguard too. A mission has ended in tragedy, and Connor is going home in disgrace. He's not exactly looking forward to the debrief, where he'll have to account for himself. Except – when he arrives, nobody's there. The covert HQ has been attacked, and all his fellow recruits have been abducted. Who knows where they are now? Meanwhile, Connor's been marked for death by Equilibrium, the secret crime squad that's plagued his career as a bodyguard. When Connor is called away to Shanghai, he finds himself on the run from a hidden enemy in an alien country. He's spent years protecting other people's lives. But will he be able to save his own?
The explosive climax to the bestselling Bodyguard series
By the award-winning author of the Young Samurai books
Turbo-charged thrills for fans of

CHERUB

and Alex Rider
Chris Bradford is a qualified bodyguard and martial artist
Who's reading this?
We want to read this book