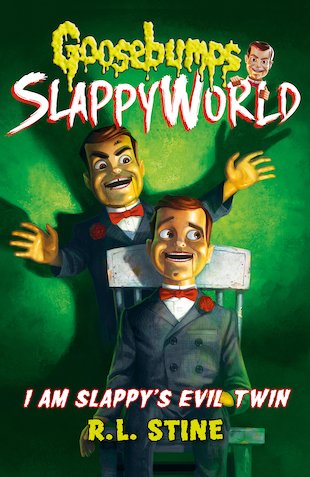 Look inside
Goosebumps Slappyworld #3: I Am Slappy's Evil Twin
Think one evil dummy is more than enough? Then this book will be your worst nightmare! Luke Harrison's dad makes horror movies. It's fun to be around such scary stuff – most of the time. But when two ventriloquist dummies join their collection of monstrous movie props, things get seriously creepy. Not just in the films, but in real life! Slappy and Snappy can walk and talk on their own. Think you're in control? Nope. They control you. And they like nothing better than hearing you scream. How will Luke stop this devilish duo?
Part of a new series of terrifying Goosebumps tales
Scary stuff where evil dummy Slappy pulls the strings
Supremely addictive horror to hook young readers in
Over 400 million Goosebumps books sold worldwide
Who's reading this?
We want to read this book