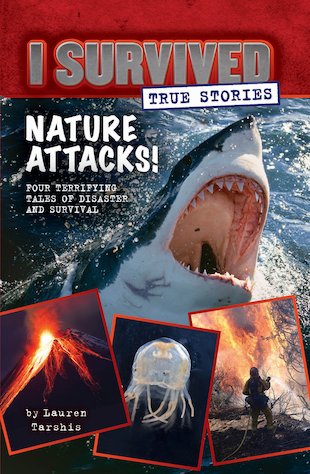 Look inside
I Survived True Stories: Nature Attacks!
Raging wildfires. Hungry sharks. Erupting volcanoes. When nature attacks, who'll get out alive? Are you one of the millions of kids who love the I Survived series? Well – what if those stories were actually true? Not just the situations. (They've always been real.) But the actual kids in them too. This book is your chance to follow four real kids who faced real-life terror and survived it. A shark attack. A burning city. A volcano eruption. A jellyfish attack. Could you stay alive? Here's your rehearsal.
Gripping true stories of real kids facing disasters
A fresh strand for the bestselling I Survived series
A vivid reminder of the unstoppable power of nature
Addictive reading full of inspiring examples of bravery
Who's reading this?
We want to read this book