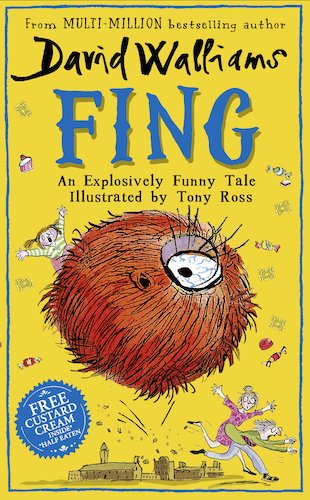 Look inside
Fing
Myrtle Meek is a spoiled little so-and-so. She's utterly impossible! Remember The World's Worst Children? Myrtle's even worse than those brats! She has everything a kid could possibly want. But that's not enough. She wants MORE! When Myrtle demands a FING , Mr and Mrs Meek will do anything to keep their darling daughter happy. There's only one problem. Errr – what is a FING? Their quest to find out leads them into spooky library vaults, and the dusty pages of the mysterious Monsterpedia. It takes them to the dark depths of the jungliest jungle, where the weirdest creatures can be found. But will they ever find a FING? And what will they do – if they do?
A funny sensation from comedy king David Walliams
An explosively witty and joyously surreal tall story
Stars the brattiest little girl since Dahl's Veruca Salt
A must for young fans of The World's Worst Children
Who's reading this?
We want to read this book