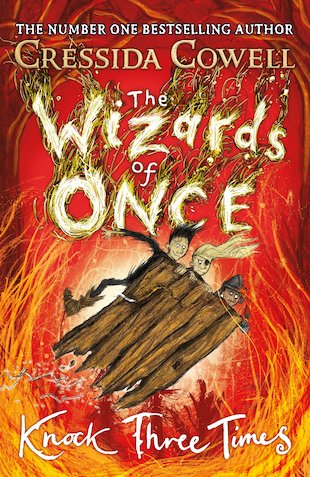 Look inside
The Wizards of Once #3: Knock Three Times
Third time lucky? Xar and Wish need all the luck they can get! Most of us never fight a war against evil magic. Xar and Wish have done it not once but twice – and now they face a third quest. They're being hunted by Wizards, and by Warriors, and by Witches. And yet again, they face an absurdly impossible task. Up above, in the treetops, the Witches sharpen their talons in readiness. Worst of all, Xar and Wish must confront the frightful Nuckalavee. This hideous critter makes everything else they've faced look like a picnic. But with the power of Magic and Iron together, they will prevail. Won't they?
By the new Children's Laureate, Cressida Cowell
Electrifying fantasy that simply fizzes with magic
Cressida is the author of How to Train Your Dragon
The first series book won the 2018 Blue Peter Prize
Who's reading this?
We want to read this book