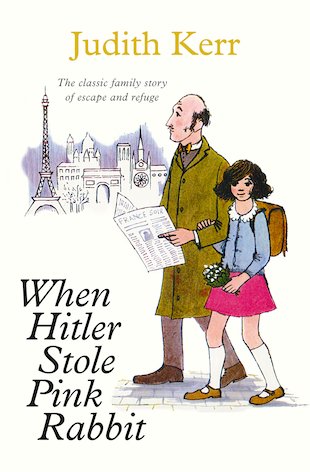 Look inside
When Hitler Stole Pink Rabbit
It's 1933, but Anna is too busy tobogganing and playing with her favourite toy, Pink Rabbit, to listen to talk of Hitler. She hasn't noticed that her country is changing; that it's become too dangerous for some people to live in any more. She has no idea at all that she's one of those people. But one day, her father disappears. Suddenly Anna and her brother are being rushed away, in frightening secrecy, from everything they know and love. They must leave their home and their school, their best-loved toys… and even Germany itself!
The classic tale of a family's escape from Nazi Germany
By the bestselling author of The Tiger Who Came to Tea
Based on author Judith Kerr's own true-life experiences
A vivid story of Jewish refugees escaping the Holocaust
Now with a special introduction by Michael Morpurgo
"The most life-enhancing book you could ever wish to read." Michael Morpurgo
#top-100-201718-11
#top100age11plus
#top100-all
#top100-all1718
#top100age11to13plus
#summer-18
#sum-18
#sum-18-ie
#poppy-field-reading-list
Who's reading this?
We want to read this book